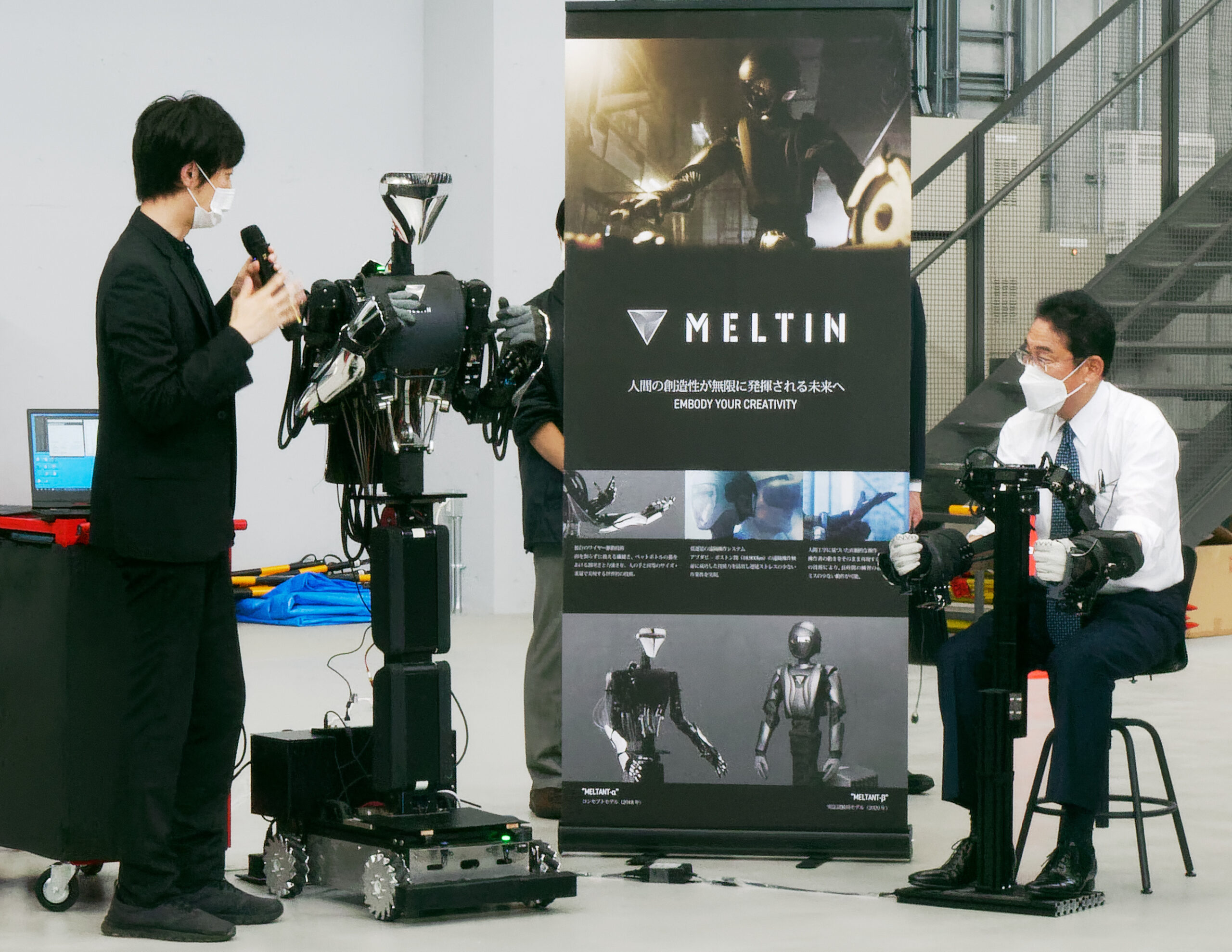 On September 17, 2022, Prime Minister Fumio Kishida visited the Fukushima Robot Test Field, exchanging opinions with stakeholders in the Fukushima Innovation Coast concept, including the MELTIN organization.
At the indoor testing facility (part of the Fukushima Robot Test Field, a large-scale development and evaluation hub) Prime Minister Kishida was provided with an introduction to the MELTIN company and experienced operating the "MELTANT-α" avatar robot.
Next, the Prime Minister exchanged opinions with stakeholders in the Fukushima Innovation Coast concept*, such as MELTIN CEO Mark Kasuya, about initiatives in the Hamadōri region as well as initiatives with the soon-to-be-established Fukushima International Research and Education Organization.
Looking ahead, MELTIN will be exhibiting at the Robot Fukushima 2022 to be held at the BIG PALETTE FUKUSHIMA on November 25 and 26, 2022, where MELTIN plans to showcase its under-development devices.
MELTIN aims to use cyborg technology to create a world that provides choices so that everyone can live as they please without impediment, regardless of age or physical capabilities.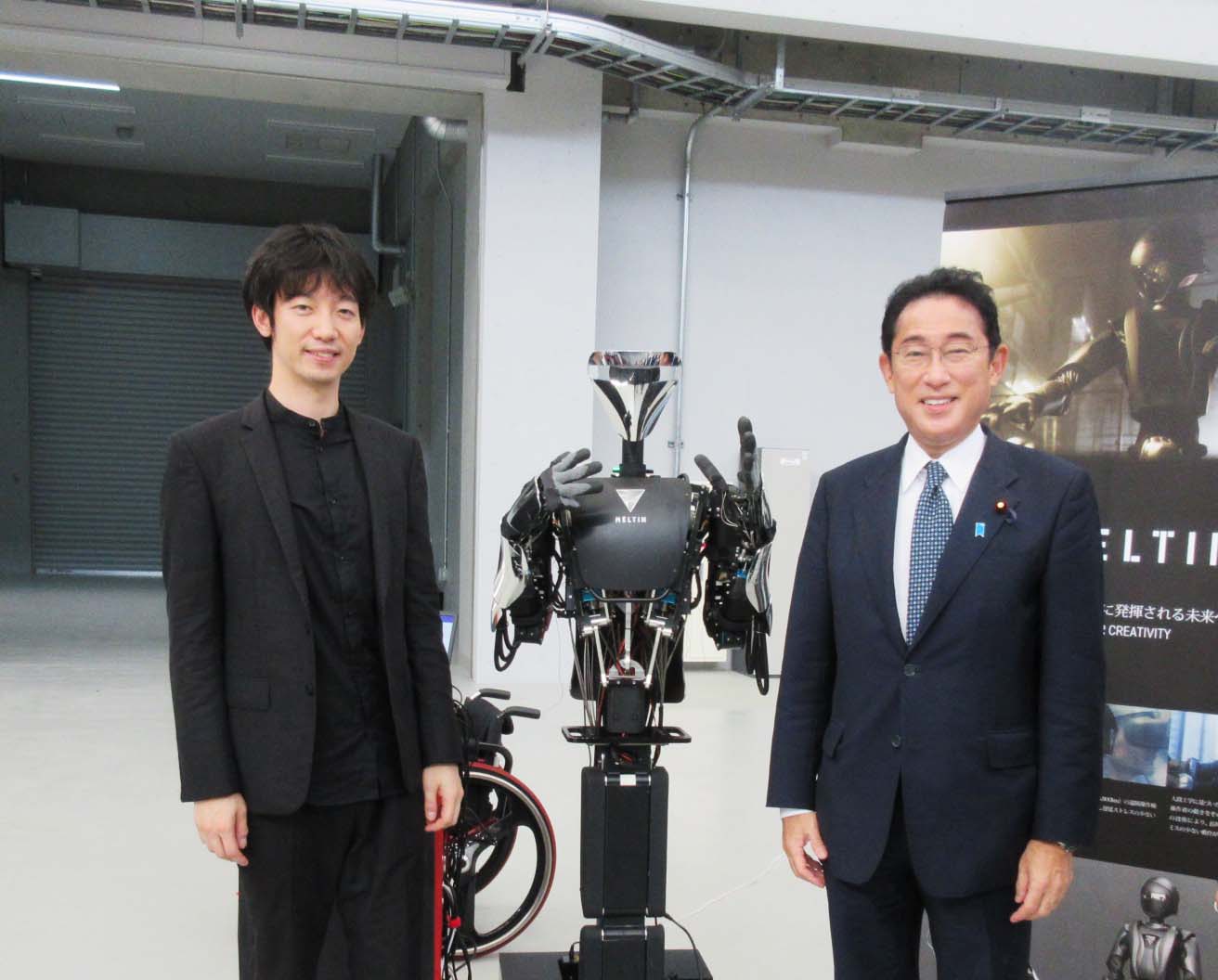 *The Fukushima Innovation Coast concept
The Fukushima Innovation Coast concept aims to catalyze regional revitalization in the Hamadōri region of Fukushima Prefecture (which lost its core industries and employment in the nuclear power station disaster) that the world will look up to in amazement. It will do so by firstly promoting the decommissioning of reactors, an essential step to reconstruction. In addition, it aims to create new industries and build a cluster of supporting industries in robots and energy-related industries by establishing a robot development and evaluation hub as well as an international industry-academia collaboration hub. Moreover, it will promote the revitalization of agriculture, forestry and fisheries, such as by introducing leading-edge technology, as well as the development of a supporting environment which will lead to encouraging human resource development, researchers becoming established in the region, and residents returning.
In July 2020, MELTIN was selected as a company engaged in practical development etc. related to Fukushima Innovation Coast concept focal fields.
Website of the Prime Minister of Japan and His Cabinet
https://www.kantei.go.jp/jp/101_kishida/actions/202209/17fukushima.html
Inquiries
E-mail:envision@meltin.jp