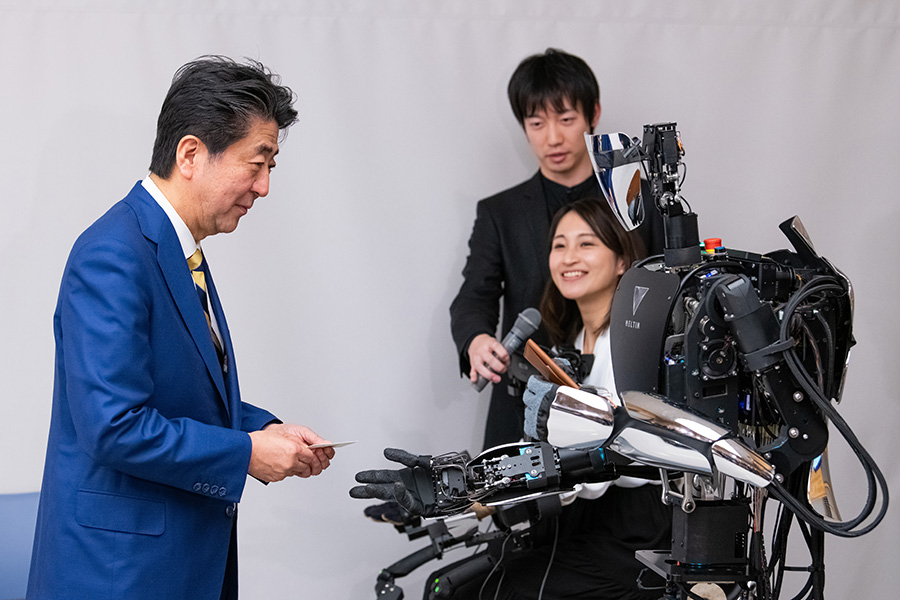 MELTIN performed a live demonstration of MELTANT-α at the "Council for Science, Technology and Innovation (CSTI)" held in the Prime Minister's Office on January 23rd, 2020.
The CSTI is under the leadership of the Prime Minister and the Minister of Science and Technology Policy. The Council overlooks all of Japan's Science and Technology, formulates comprehensive and basic policies, and conducts their overall coordination. (Quote from Brochure about the Council for Science, Technology and Innovation 2015(P1-P2))
MELTIN was invited to showcase their technology at the CSTI in order to promote the Moonshot Research and Development program. This was an excellent opportunity to advocate the program's vision and its ideas for the future.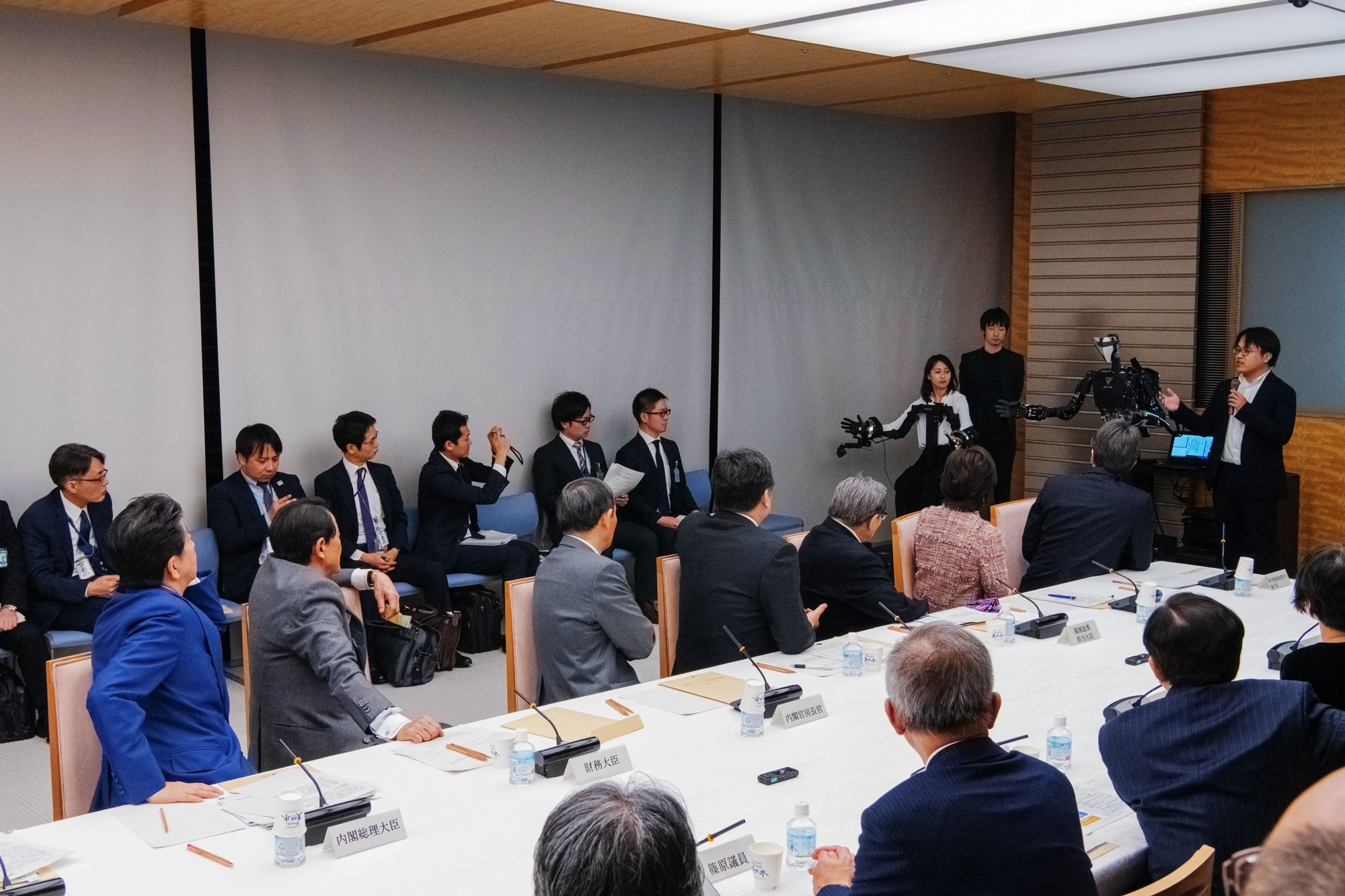 As part of the presentation, MELTANT-α demonstrated the power of its remote operability system. This feature lessens the burden of working in distant area and keeps the worker safe in dangerous or extreme environments. It also provides new work opportunities for people with disabilities and older adults.
During the event, Prime Minister Abe commented : "Handshakes and the exchange of business cards are fundamental in world politics and we hope that MELTANT-α will be active in this field in the future."
For general enquiries, please contact us at envision@meltin.jp